Our service team is available to support you with expert maintenance, supervision and repair of your gas detection technology.
Regular service and maintenance guarantees conformity to regulations and assuring best operational readiness of your instrument fleet: safety first!
A company fleet of especially equipped service trucks guarantees fast arrivals at the customers site within 24 to 48 hours to all over Europe if necessary. In Addition, we offer services such as just-in-time and express transport, pick-up and exchange deliveries and other customized services.
Extensive engineering and technical consulting
Professional mounting and fitting
Installation and commissioning
Training for production and service staff
Service and maintenance
RKI Analytical Instruments GmbH offers follow-up services to give our customers all-round after-sales service: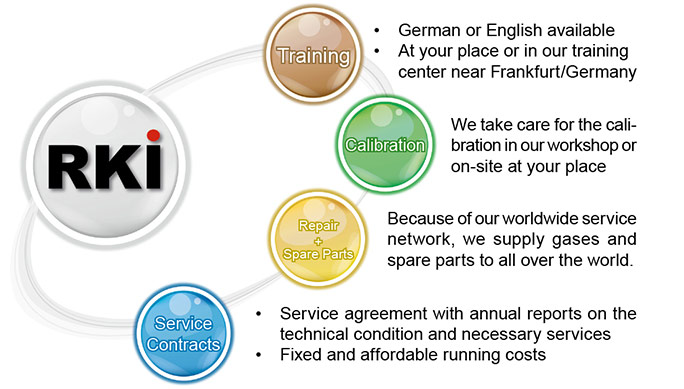 Contact: service@rki-analytical.de