Top-Service Marine
Due to regulations of IMO, SOLAS, Class Societies, "Oil Majors" and others, there is a wide range of safety equipment necessary nowadays.


However, most ships carry too much of it on board while supply chains, costs and logistics are inefficient.
On one hand, shipping companies often spend far in excess of safety requirements when it comes to gas detection.

The crews often have little knowledge about their equipment, instruments are unnecessarily sent onshore for basic maintenance and it is impossible to have common routines because of different manufacturers, service equipment and standards within the same fleet. Yet, crew members often struggle to find the individual contact person for it.

On the other hand, documentation responsibility is often left aside. As a matter of fact, cost efficiency, safety, QA and training suffer from all of these conditions while essential requirements are disregarded at the same time.

Instruments need to be easy to use, maintain, calibrate and service. All routine maintenance and service need to be done on board for cost and time efficiency.
Additionally, the crew has to be trained on a uniform basis while finding the same set-up, routines and procedures on all ships for efficient and safe work.

Our gas cabinet and standardisation features will help you to save money while increasing safety.

Features

All-in-one rugged gas detection solution
Fewer instruments, all equipment in proper place
Enhanced safety through log-keeping and traceability
Uniform procedures ensure proper maintenance
Support agreement for simplified purchasing / logistics
Easy to use, calibration and service on board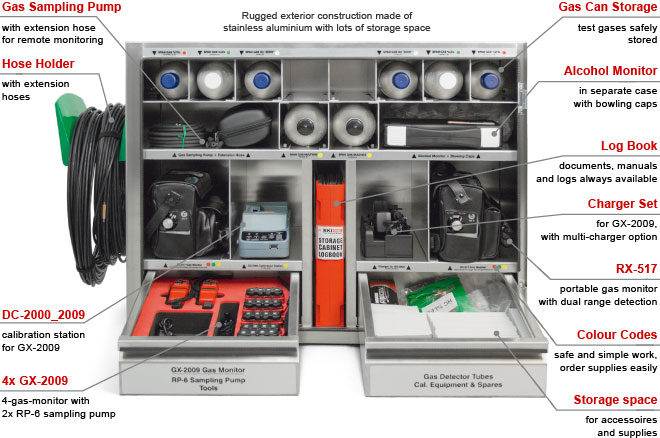 Storage System

Everything related to gas detection in a single organized location
"Log Book" for safety & quality management
Documents, log sheets and instruction manuals always available
All instruments and related equipment in same place

Reduced Costs

Less logistics due to simplified supply chain
Uniform instrument types on all ships, smaller instrument fleet to maintain
Uniform training possible
Clear markings to avoid misplacement
Worldwide service network
RKI TOP Service Program

Increased Safety

Easy data-logging, history on each instrument available
Service work easier to follow with uniform set-up, routines and procedures on all ships
Service work at predefined intervals, equipment matches perfectly together
Lockable access panel
Backup equipment available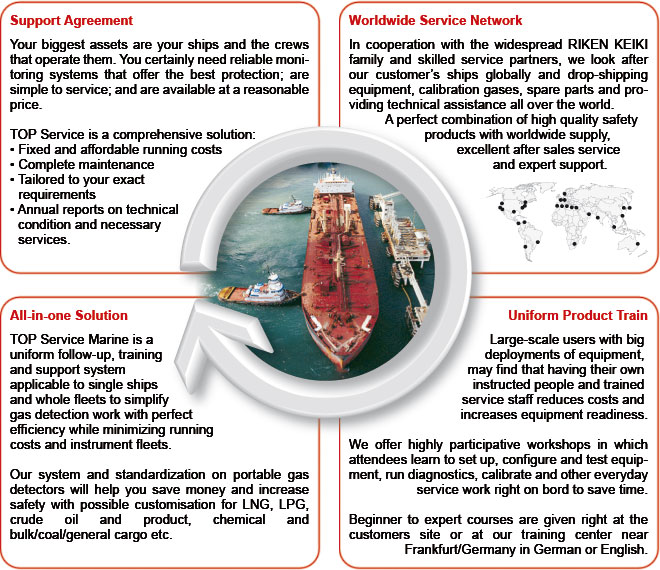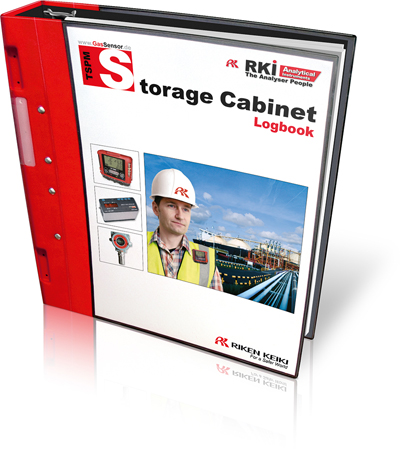 This log book contains diagrams, information on periodic maintenance, calibration routines, short user guides, operation manuals and all necessary certificates.
It is also the central database where all operations are to be recorded. Every single use of the instruments is to be entered, along with all routine maintenance and calibration, change of sensors, etc. In order to maximize productivity even more, the data logger features of our instruments and calibration station with simple set up and single-button-reporting are very easy to use.

Short user guides covering a few pages guide the user through the necessary steps for everyday use and routine calibration, whereas instruction manuals and certificates give comprehensive information on maintenance and calibration issues.
No more paper chaos! Convenient and easy to use, this reference book is designed to be implemented into the overall quality system and gives you increased safety through traceability and supporting step-by-step instructions.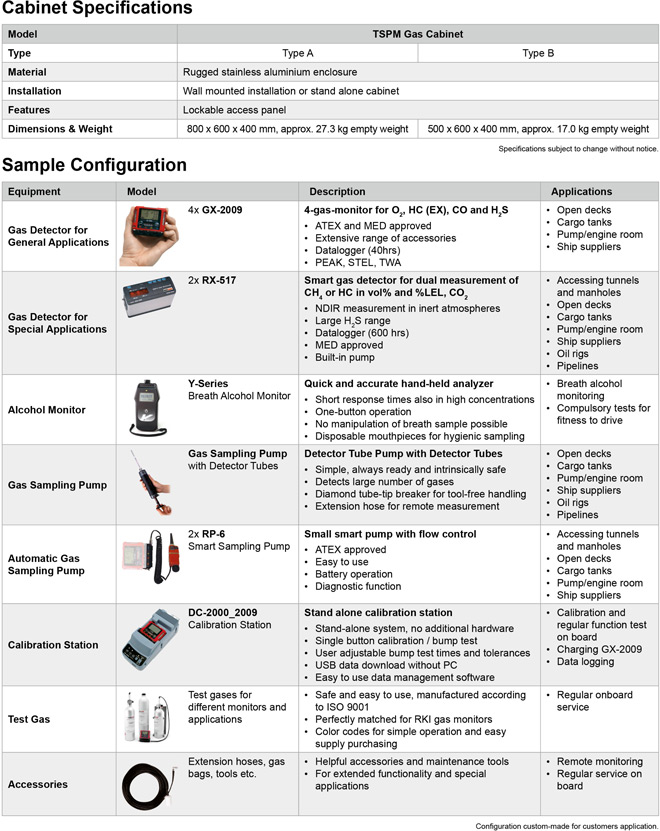 Contact: rki@rki-analytical.de